SPF has been manufacturing and selling equipment made of titanium, zirconium, niobium and tantalum for surface finishing and chemical processing industries.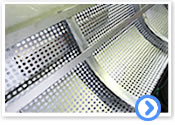 The corrosion resistant equipment to be used in surface finishing industry such as metal plating, anodizing and electro polishing.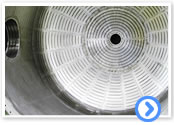 As the corrosion prevention material for columns, vessels and heat exchangers, SPF has provided corrosion resistant metals, such as Titanium, Zirconium and etc.

Feb. 2018
SPFWMA2018 competition begins.
Nov. 01, 2017
INCHEM TOKYO 2017 will be held at Tokyo Big Site, during Nov. 20 to 22. Please visit our booth. We're looking forward to more business with you.
Dec. 16, 2013
The Osaka office has been relocated.
Dec. 16, 2013
The new company has been established in Chonburi, Thailand.
(The Bangkok office has been closed)
Jul. 23, 2013
INCHEM TOKYO 2013 will be held at Tokyo Big Site, during Oct. 30 to Nov. 1. Please visit our booth. We're looking forward to more business with you.
May. 29, 2013
JPCA Show 2013 will be held soon.(June 05 to 07, at Tokyo Big Site) Please visit our booth. We're looking forward to more business with you.
May. 21, 2013
Chinese operation has moved from Shanghai to Beijing.
Aug. 25, 2010
Chinese site opened.
Jul. 22, 2010
Laid-open publication: "Zirconium bellows"
*patent application laid-open disclosure number (2010)159870
Jun. 21, 2010
Shanghai Representative office has been moved.
Aug. 01, 2008
We opened 3 new branch in Asia. (Thailand; Bangkok, Vietnam; Hanoi, China; Shanghai)